Thumbnails
Here are the initial thumb designs. I spent about 15-25 minutes per each design. I decided that these four were the strongest.
Out of these, I chose to refine and iterate # 3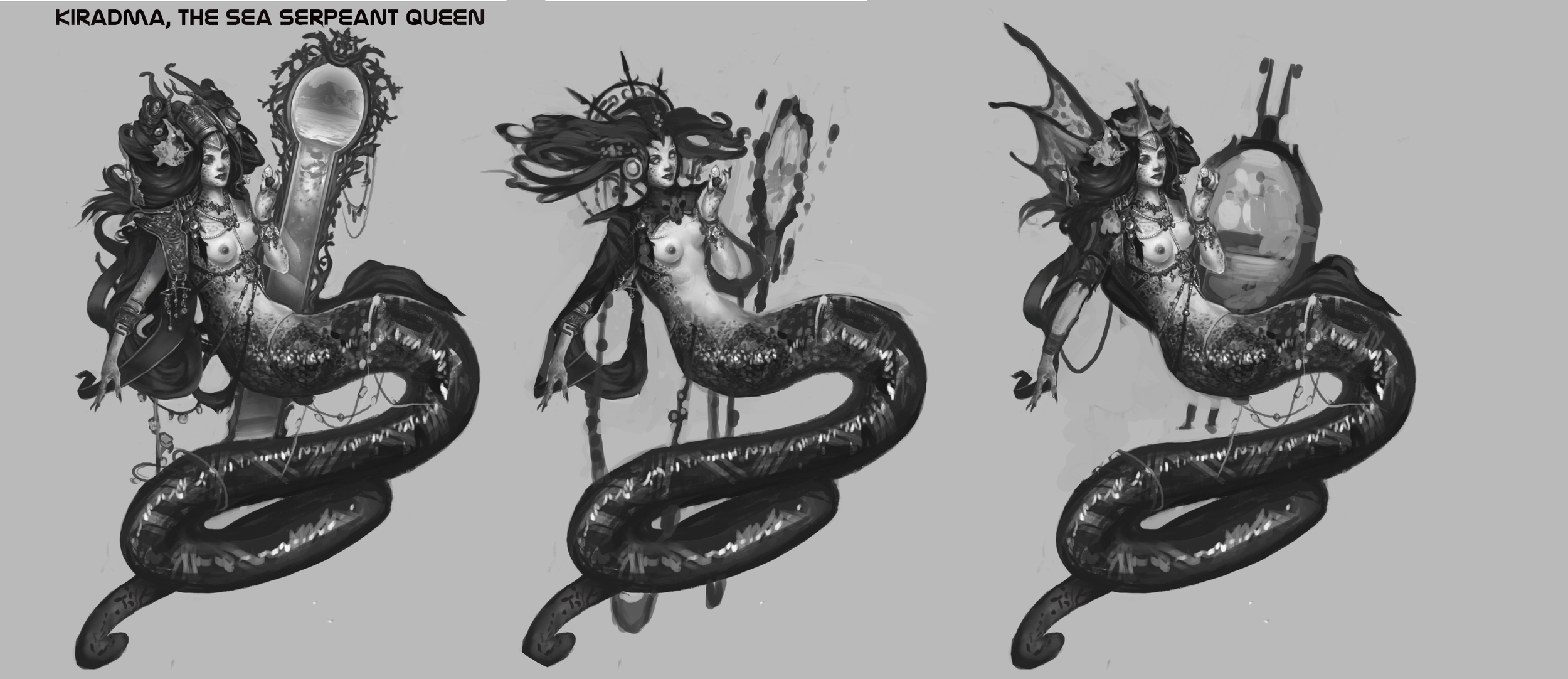 Ideas/Iterations
My favorite part is refining and expanding on a design. I enjoyed seeing this character evolve.
it only took a few hours to design these.
Final Design
Here I added materials, textures and fixed any outlying design problems. I added a turnaround to make this a good 3-D reference.